Train Your Core After Birth
- Core recovery for new mamas
Has it been more than 1 year since you gave birth?
Contrary to what you might have been told, time does not heal ab separation (aka diastasis recti). So whether you are 1 year or 6 years postpartum, our Core Recovery Program is for you!
DESIGNED TO RESTORE YOUR CORE AND HELP REGAIN YOUR CONFIDENCE
Here's the truth about what's happening with your postpartum belly! Diet and exercise might seem like the answer, but it turns out that weakened core muscles from carrying around your bundle of joy for 9 months is actually to blame. 
In this program, you'll learn how to strengthen those icky weak spots so you can finally get back in shape without feeling self-conscious.
Ditch the wraps, girdles, or postpartum shapewear
Postpartum garments are a tempting purchase, but there is a better solution!
We're going to show you how to tone those abs back up by doing exercise proven to strengthen your deep abdominal muscles and treat diastasis recti.
ABOUT OUR POSTPARTUM PROGRAM - PERFECT FOR MOMS RETURNING TO FITNESS
Designed to give you everything you need after having your baby to return back stronger than ever! This program includes the Core Recovery Program and takes it one step further by adding on progressions specific to your starting point.
Did you give birth in the last year?
Transform your core & restore your confidence
When you finally give birth to that little bundle of joy, all you want is your post-pregnancy belly gone. But the truth about what's happening with your stomach isn't just diet and exercise–it is weakened core muscles from carrying a human being in utero! That doesn't mean we're not going to show you how to tone those abs back up by doing exercises proven effective at strengthening pelvic floor muscles (trust us on this one) but come prepared to work on: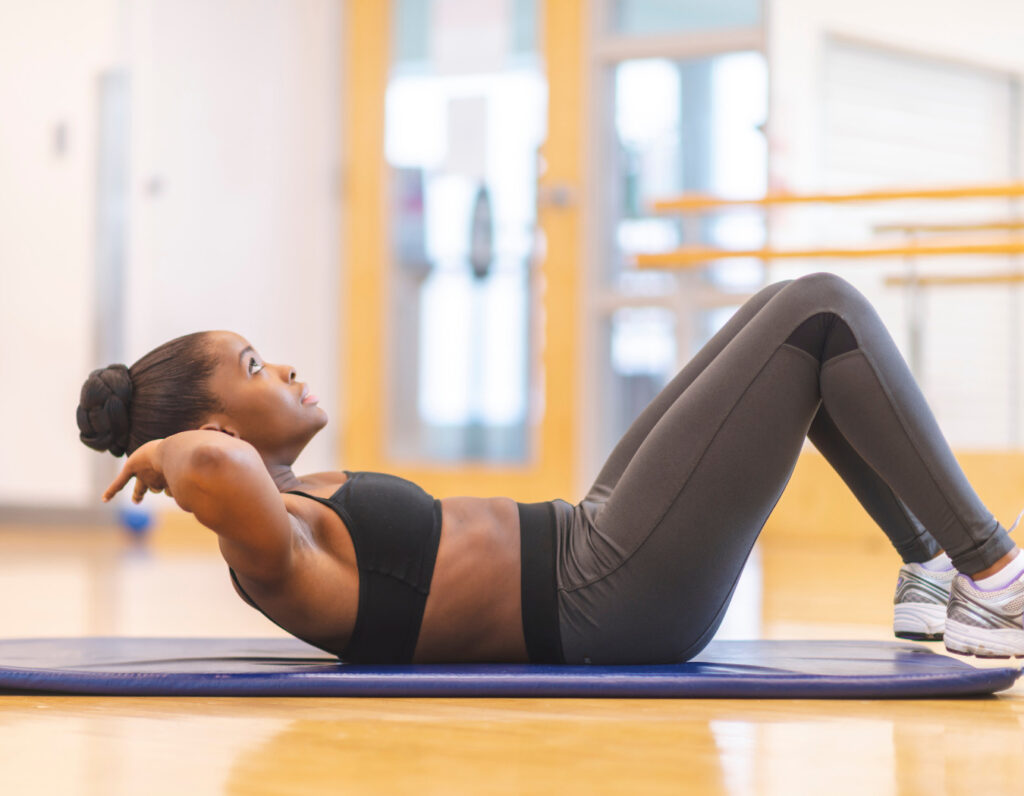 Re-Strengthening Your Deep Core Muscles
When you think of the core, chances are you think of the abs. However, the core actually consists of all the muscles that encompass your midsection, including your back and hips. As you have probably already experienced, pregnancy wreaks havoc on these areas. Now is the time to get back to the basics and work on rebuilding your core and focusing on neutral alignment.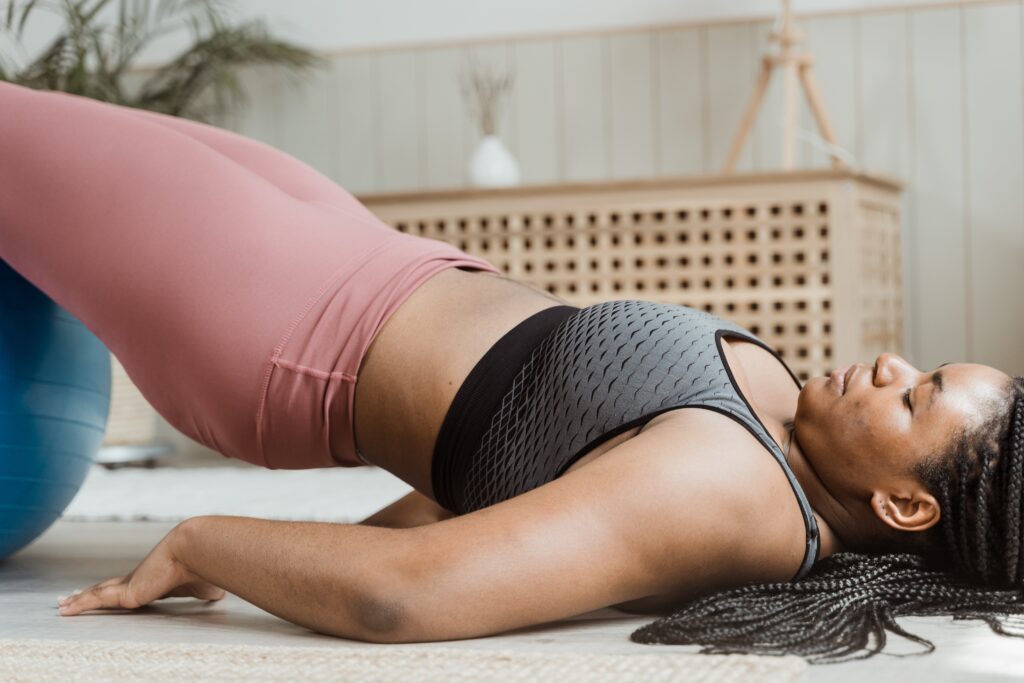 Learning about your pelvic floor
While moms love to joke about the aftermath of jumping jacks, the truth is, peeing your pants postpartum is not "a new normal!" While there are situations where physical therapy or surgery are necessary, most of the time, your pelvic floor can recover by doing the proper exercises! We focus on breathing and pelvic floor techniques that not only heal your core, but also your pelvic floor.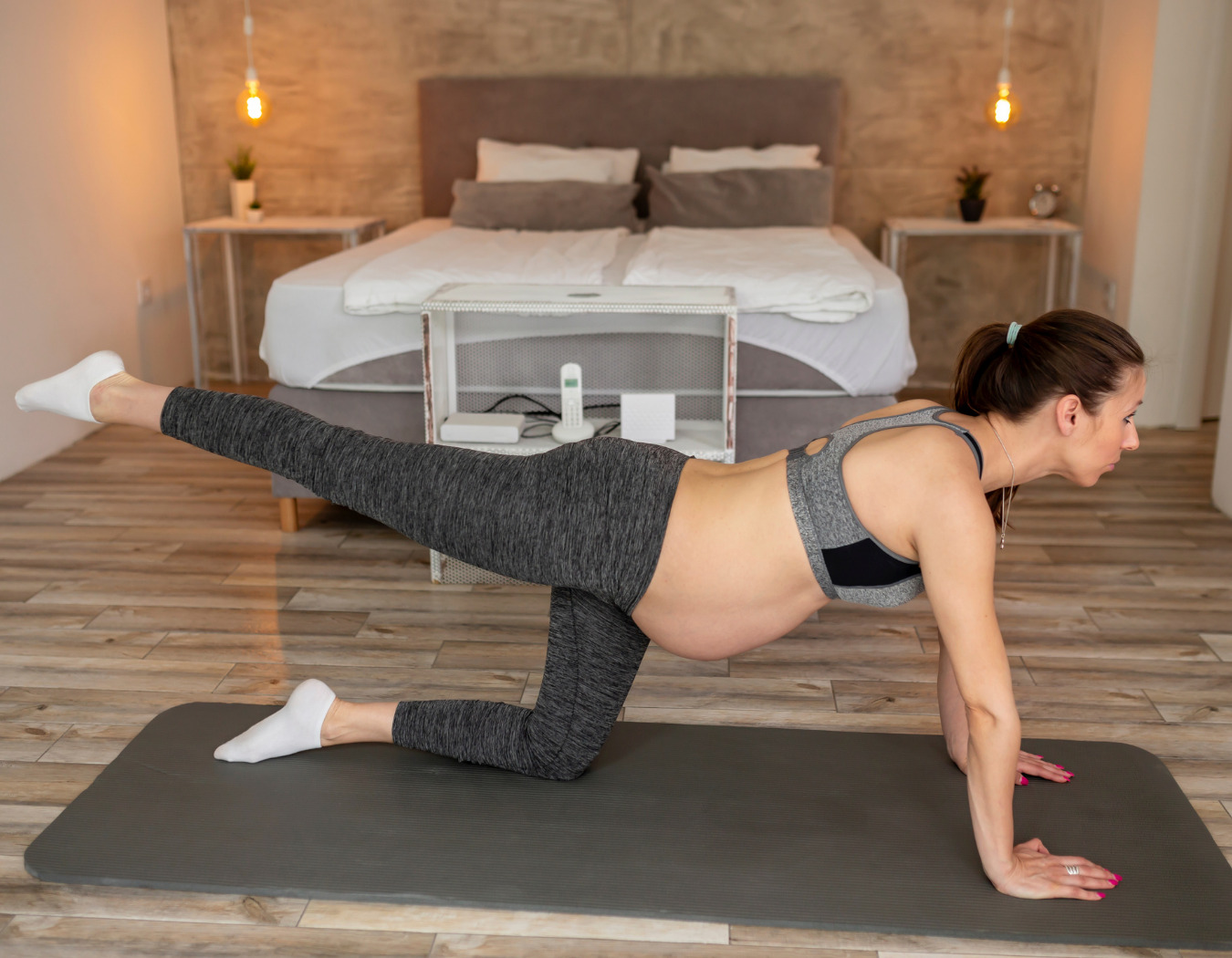 Ditching endless crunches
Abs are not made from crunches..not postpartum, not ever!  But, postpartum is definitely NOT the time to be doing any type of crunches. 
Its hard to connect to deep core muscles after delivery! You have to start with the basics to train them which includes re-establishing the core and brain connection.
I am so grateful I followed this core recovery program. 3 years postpartum with my 2nd child, my abs seemed to be back to normal but I was experiencing lower back pain. After following this program I was able to close my ab separation and my low back pain is gone!!
MONTHLY MEMBERSHIP
Instant Access to all our programs

Postnatal Progression Course

Exclusive access to our mom community
YEARLY
MEMBERSHIP
$
15
per month paid yearly
EVERYTHING IN OUR MONTHLY MEMBERSHIP